Serving Beltrami, Northern Cass and surrounding counties
Northern Cass DAC in Walker
Phone: 218-547-1121
Visit us: 8059 County Rd 12 NW
Mail to: PO Box 1329, Walker MN 56484
Founded in 1976, our Northern Cass facility in Walker boasts its own thrift store, featuring up-cycled woven placemats, area rugs and
table runners crafted by our clients.
Reserve our Conference Area and
Visit the DAC Thrift Store in Walker!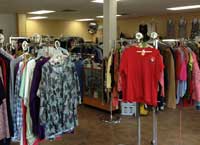 In addition to the Thrift Store,
our Walker location has many amenities
- all under one roof!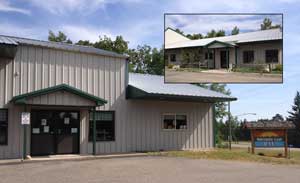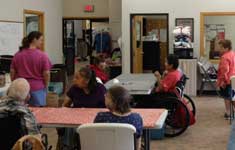 Sheltered Workshop
Document Shredding Room
Enrichment Activity Area
Medication Room
Public Conference Area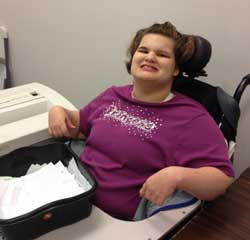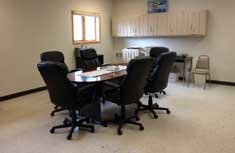 Our 15' by 30' conference area is available during regular facility hours. Amenties include: sink, photocopier,
and wireless access.
We serve over 20 clients residing in the Walker and Hackensack communities.
Visit the Northern Cass Developmental Activity Center
We Welcome Volunteers
and Donations
8059 County Rd 12 NW
P.O. Box 1329
Walker, Minnesota 56484
218-547-1121
218-547-2994 (fax)
Thrift Store
8059 County Rd 12 NW
Hours: 8 am to 4 pm Monday - Friday
Closed weekends and holidays
Phone: 218-547-1121